Archive for the 'Special Meetings' Category
The VRCBC held its May meeting at the fabulous Johnson Collection in Aldergrove. The eclectic variety of vehicles on display is obvious from the following photographs.  Many thanks to our host, Terry Johnson.
In March, Alyn Edwards wrote a very informative column about the Collection in the Vancouver Sun. You can read it here.
The VRCBC's April general meeting was actually a special visit to Ferrari Maserati of Vancouver (website). The Club members and guests who attended were too distracted by all of the beautiful new and pre-owned high performance cars on display to actually focus on any regular business agenda – so we didn't even try!
The few photos below don't do justice to these fabulous machines and the state of the art, multi-story facility on Burrard Street. It was a very enjoyable evening. A big thank you to General Manager Mark Edmonds and his team for hosting us.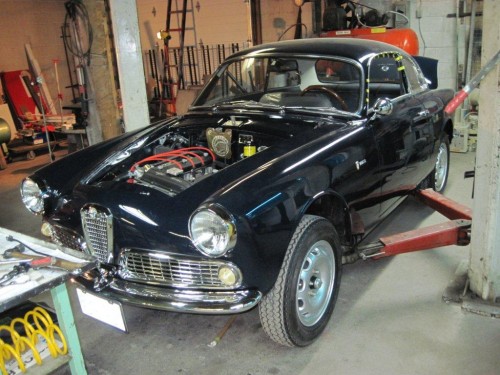 VRCBC member David Ledlin hosted the Club's November General Meeting at his Auto Restore shop in Vancouver. As you can see on its web site, (http://www.autorestore.ca/), Auto Restore specializes in all forms of vehicle restoration. The few photos here do not do justice to the fascinating projects that are underway. A big thank you to Dave for the invitation – we will be back!