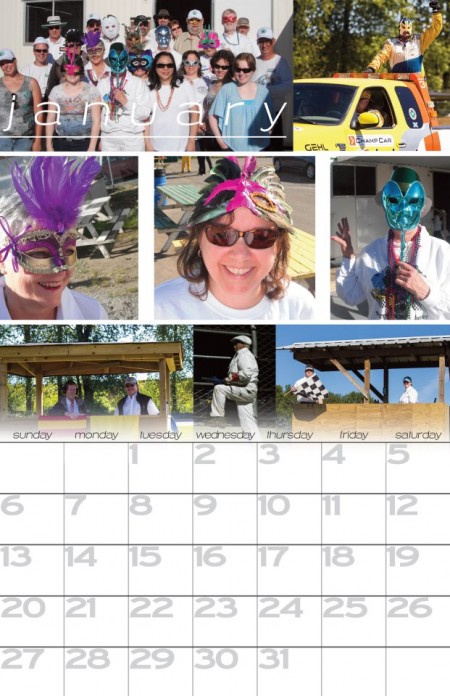 Our friends at the Motorsport Emergency & Turnworkers Association – better known to everybody as META – have just published their calendar for 2013. That is the January page to the left. But don't worry, not all of the months have scary, spooky images like those!
We would not be able to enjoy racing our cars at Mission if it weren't for all of the hard-working dedicated volunteers like the members of META. And the VRCBC would definitely not be able to put on our annual big event, the BC Historic Motor Races without their invaluable help.
META uses the money from the sales of this calendar to support the organization's operating expenses. It is one of their most important annual fundraising activities.
We encourage everyone to order their own personal copy of the calendar now while supplies last. The cost is only $10.59 each. That's less than one dollar per month; time is cheap after all!
It's easy; just go to their PayPal site. For more information on the calendar, check out the META Facebook site here. For META contacts and other general information, go to their web site here.