This Classifieds section provides a location for Club members and others to advertise any vehicle-related  items they have for sale or to post in the "Wanted" section for items they are looking to purchase. This is merely an information exchange; the Club does not become involved in the transactions. Contact the Webmaster (see Contacts page here) if you would like to have an ad posted.
WANTED
Nothing currently wanted
————————————————————————————————————————————–
FOR SALE
For Sale: 2012 Car Hauler Open Trailer 
Posted: August 13, 2017
This 7,000 lb. gross wight car hauler open trailer was built in 2012. It is 20 ft long overall (including the tongue) with a 16 ft deck, and has dual 3500 lb axles, electric brakes, 15 inch radial tires and the original steel ramps.
Additional equipment includes: four light weight aluminium ramps (including ramp extensions for low clearance), a California Immobilizer anti-theft lock, a coupler lock, an 8,000 lb Smittybilt amphibious winch with custom pulley, a regular 2 5/16 inch ball and mount and a weight distribution hitch 2 5/16 inch ball and mount.
Price: $4,100.
For more information, please contact Philip Linzey by phone at: (604) 240-0864
————————————————————————————————————————————–
For Sale: 1986 Honda Integra Racing Car
Posted: May 2, 2017
This 1986 Integra competed successfully at Mission for a number of years. With its fresh engine and a current logbook, it is ready to go; a 'turn-key' racing car.
Price: $3,000
For further information contact Mike by email at: olddatsunracer@gmail.com
————————————————————————————————————————————–
For Sale: 1983 Mazda RX-7 Vintage Racing Car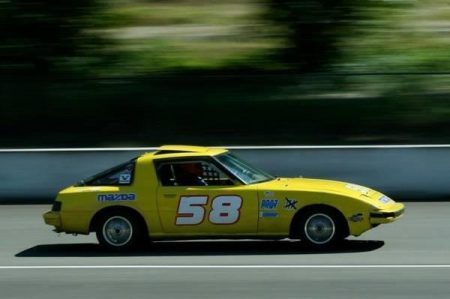 Posted: February 22, 2017
This excellent, well running 1983 Series 1 Mazda RX-7 Vintage-eligible racing car ran four races at the Mission Raceway Park Road Course last season and is now ready to go to a new owner. Its best lap time on old tires was 1:24, so with new tires it should be capable of 1:21. Check out some in-car video from an earlier Novice race here.
The car was prepared for PRO-7 meaning that the 12A engine is stock and has approximately 115 hp. However the rest of the car has been modified for racing with fully adjustable suspension, Tokico shocks, Eibach springs, and GSL ventilated disc brakes. The cage has been upgraded to comply with the local CACC rules.
It also has a new harness (in 2015), plus new clutch master and slave cylinders. An extra set of wheels is included. It runs on street gas, so it's very economical to race.
All you need is a fresh set of tires and you're good to go!
Price: $3,495
For further information, contact Roger by email at: roger.vandermarel@ch2m.com
————————————————————————————————————————————–
For Sale: Single Axle Trailer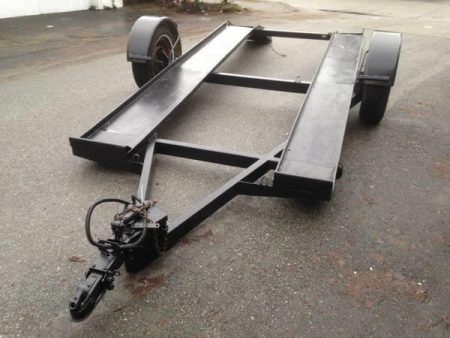 Posted: February 21, 2017
This easy towing, single axle car trailer is ideal for an import, small domestic or racing car.
It was manufactured in 1978, is black and in good condition. The GVW is 3,080 pounds.
The overall dimensions are: 15′ long x 7′ 8″ wide x 2′ 4″ high. The matching ramps are 10′ 6″ in length and their width is 38″ inside and 67 1/2″ outside. It has a standard 2″ ball plus a four pronged lights hookup and fully operational lights. The wheel bearings have been recently replaced and it includes new, balanced 15″ Firestone tires.
Price: $1,200 firm
For more information, contact Ian by phone at: (778) 988-6815
————————————————————————————————————————————–
For Sale: Racing Car Trailer
Posted: January 9, 2017