This Classifieds section provides a location for Club members and others to advertise any vehicle-related items they have for sale or to post in the "Wanted" section for items they are looking to purchase. This is merely an information exchange; the Club does not become involved in the transactions. Contact the Webmaster (see Contacts page here) if you would like to have an ad posted.
WANTED
Looking for something? Just get in touch (here).
————————————————————————————————————————————–
FOR SALE
For Sale: Red Line Manual Transmission Lubricant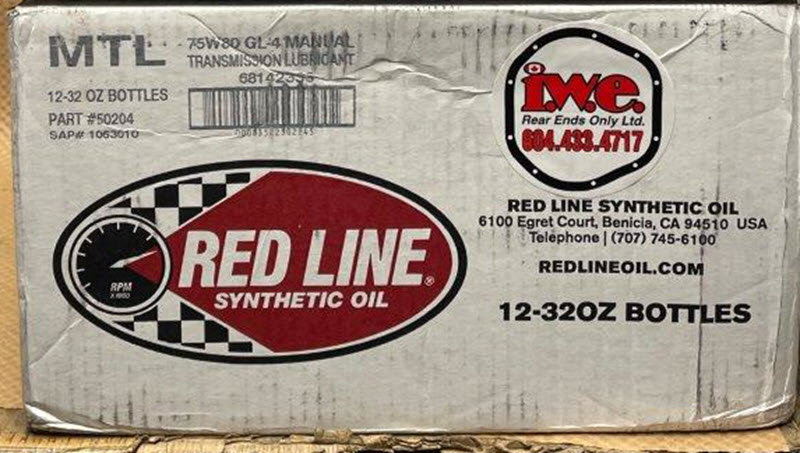 Posted: November 13, 2022
Here is a special offer for VRCBC members!  Three cases (12 bottles @ 32 ounces) of Redline Manual Transmission Lubricant have just become available.
Price: CDN$144.00 per case or CDN$15.00 per bottle.
Free delivery of orders to the November 17th Club meeting at the Burnaby Lake Rugby Club.
Don't delay, first call, first served!
For more information contact Ian by phone at: (778) 988-6815.
————————————————————————————————————————————–
For Sale: 1969 Alfa Romeo 1750 GTV Vintage Racing Car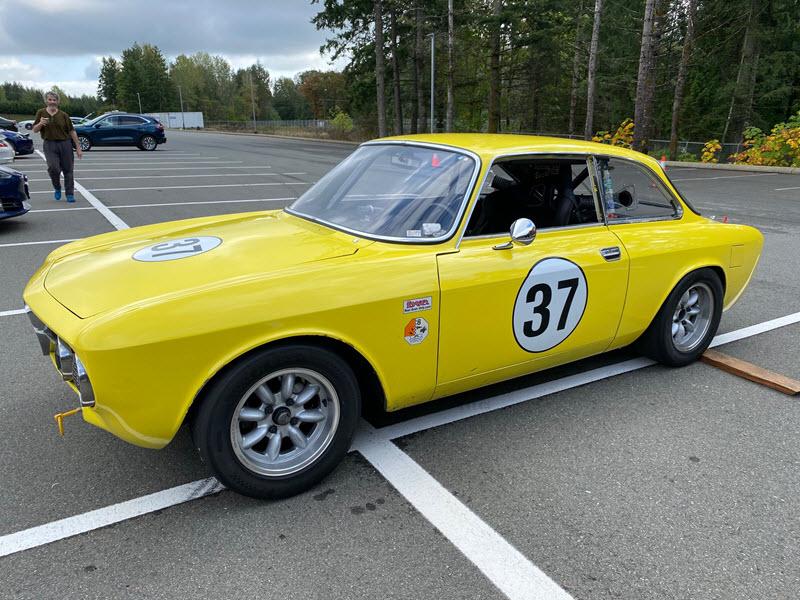 Posted: November 13, 2022
This competitive BS Group 1 Alfa Romeo GTV is well-known in West Coast Vintage racing circles. It's last race was with VRM in SOVREN's Fall Finale at Seattle's Pacific Raceways in September 2022. It has a SOVREN log book.
The current owner has had this GTV for over five years. It has been very well maintained throughout its life, with the best of parts and engineering. The engine was recently completely rebuilt by 900 Werks, and the build sheet and in-progress photos are available to serious enquiries.
The car also has a five speed transmission, disc brakes, an Accusump, and a fire suppression system. New tires and a set of spare (rain) tires are included. This Alfa will provide you with a fast, safe and very enjoyable racing experience in one of the most sought after Italian classics.
Price: CDN$43,000
For further information, contact Steve by email at: stevecashline@gmail.com or by phone at: (250) 881-5371
————————————————————————————————————————————–
For Sale: 1972 Full Race MGB GT with 16 foot Tandem Trailer
Posted: October 1, 2022
This MGB GT started out as a street-car restoration project way back in 1995, but evolved into a Vintage racer instead! After 26 years of racing this trouble-free car with no DNF's, I now have to sell it. It has a full roll cage per CASC, VARAC, VSCCA, etc. regulations and meets all criteria to race in Canada and the U.S..
This MGB has an 1840 c.c. engine with a big valve cylinder head (by Classic Motor Works in Manitoba), a 12.5:1 compression ratio, Cosworth flat-top racing pistons, Carrillo rods, a Nitrated balanced crankshaft, a heavy duty oil pump, Kent variable timing gear driving a Kent 718SP camshaft with Kent super duty cam followers and Kent high ratio roller rockers, ARP performance fasteners, a Weber 45 DCOE carb and Maniflow exhaust manifold, Pertronix ignition system, 16 row oil cooler and Canton accusump, plus an electric fan.
The drive train has an aluminum flywheel with a Borg-Beck competition clutch, a close-ratio gear box, plus a Fidenza rear banjo axle with a Quaife differential (with three different ratios).
The front suspension features Target front competition coil springs, a (one inch) sway bar and competition shocks. The rear has Spax adjustable tube shocks and a Panhard rod.
The car also has an ATL (2017) fuel cell, an OMP on board fire system and an OMP racing seat. It has a set of brand-new (one race) Falken RT-660 tires purchased this year, mounted on Miniator wheels.
Over $2,000 was invested in new brakes, bearings, wiring, hubs, etc. last year. The price includes spares and a 16-foot tandem trailer with an equipment box, winch, and electric brakes. A complete additional stock engine is also available and could be negotiated as part of this sale.
Price: $19,000
For more information, contact Dan by cell/text at: (514) 754-2643 or by e-mail at: cesarracingteam@gmail.com
————————————————————————————————————————————–
For Sale: 1976 BMW 2002 Project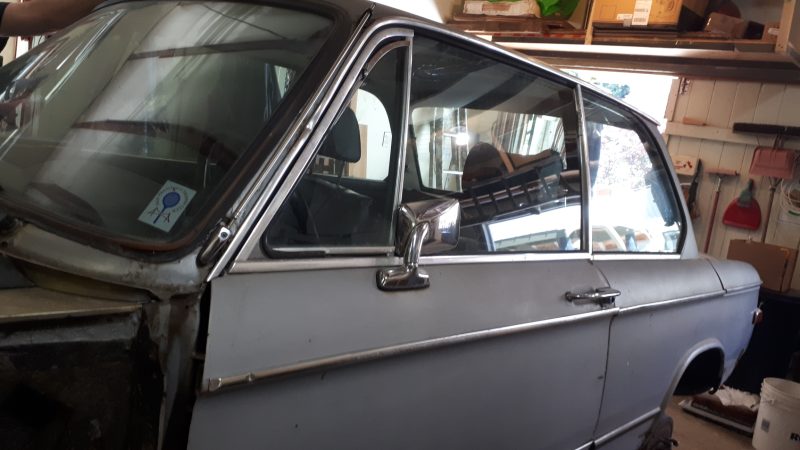 Posted: July 25, 2002
I'm selling my partially disassembled 1976 BMW 2002. My original plans were to restore it but I have decided to change gears and concentrate on boats instead!
The engine was partly disassembled prior to removal but all of the parts are intact and included. It has a standard manual transmission and stock wheels and (old) tires. Some parts of the body need work typical of cars of this age. The right outer fender was completely rusted through and was discarded. The rocker panels have heavy rust but the strut towers appear to be well intact. The wheel wells have only minimal rust but will still need some attention. The back seat is intact but the front seats will need to be rebuilt. Unfortunately, the inside door panels will need replacement as they were previously cut to install speakers. The car comes with an extra hood and trunk lid, as well as two extra doors and a spare differential.
This former California car has never been modified and can readily be brought back into very good condition in the right hands. It is located in Roberts Creek on the Sunshine Coast (B.C.). It will need to be trailered to be taken away. More photos are available upon request.
Asking $4,500 OBO
For further information, contact George by email at: mgirish@telus.net
————————————————————————————————————————————–
For Sale: Hoosier Vintage Racing Tires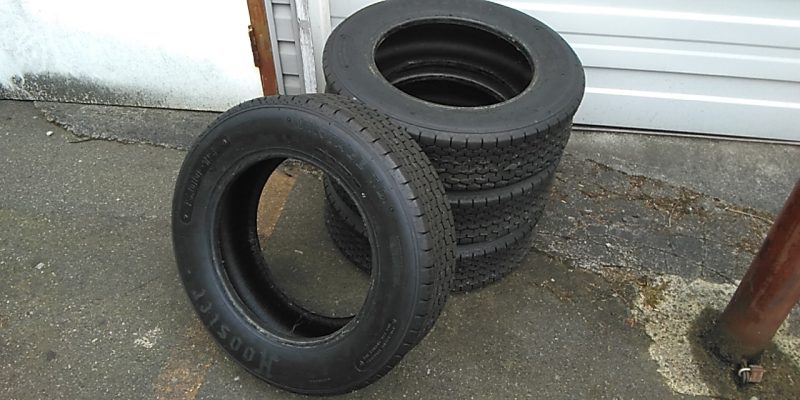 Posted: June 3, 2022
These Hoosier Vintage Racing Tires TD 5.00 x 15 have only been used for half a day on a test and tune session. Located in Vancouver.
Asking: $800 OBO for all four
For more information, contact Felix by email at: fcjchiu@gmail.com
————————————————————————————————————————————–
For Sale: Mallock Mk28 Chassis Kit
Posted: February 1, 2022
Have you always wanted to build and race a very quick Vintage-eligible sports racer? Here is your perfect opportunity. Mallock have been building racing cars and kits since the mid-'50's (Check out their website here.) Mallocks have always been well-known for being fast and strong, yet still practical for an amateur to build and race.
This kit is for a Mk28 which is almost identical to the Mk27 shown above.
The most popular engine is a Ford cross flow but other engine (maybe a BDA kit?) and drivetrain options (see photos) are quite possible.
For more information on possible drivetrain and bodywork options, as well as asking price(s),
Contact John by phone at:  (360) 820-1333 or by email at: john@omnitech-engineering.com
————————————————————————————————————————————–
For Sale: 1950 MG TD Special
Posted: December 14, 2021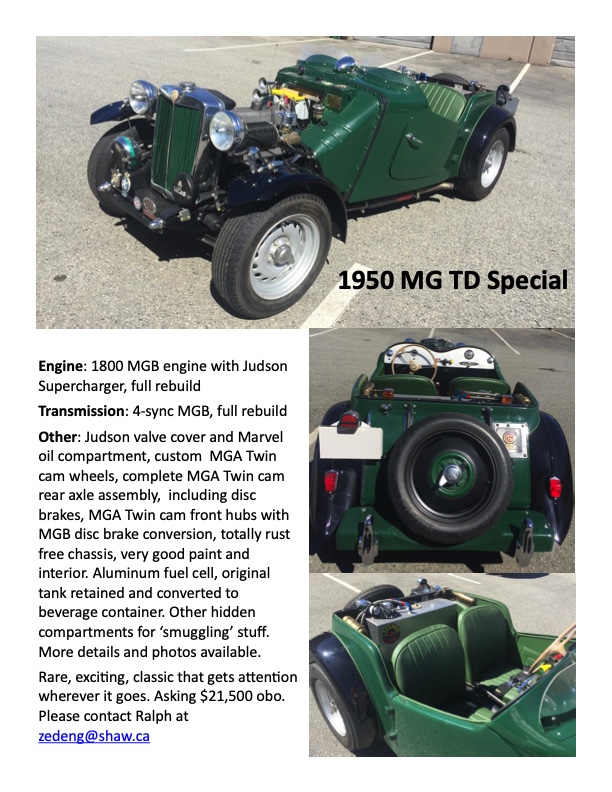 ————————————————————————————————————————————–
For Sale: Simpson Race Suit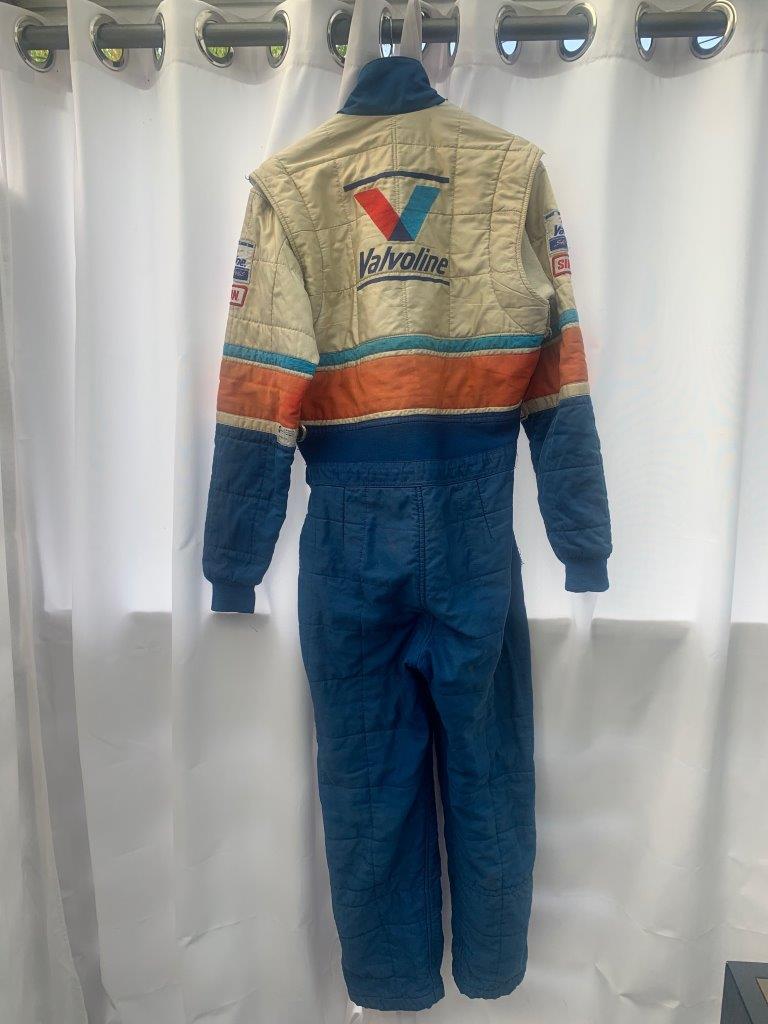 Posted: August 19, 2021
This 'previously enjoyed' Simpson men's race suit will fit someone of 5 ft. 10 in. to 6 ft height and weighing about 200 lb.  It has been carefully stored for about 15 years and would benefit from a good cleaning but is in excellent condition and features Vintage correct insignia!
Price: $350
For further information, call Ian at: (778) 988-6815.
————————————————————————————————————————————–
For Sale: 1991 Ford Taurus SHO
Updated: July  1, 2021
This 1991 Ford Taurus SHO is a great example of the original classic; a real enthusiast's car. It is powered by the excellent Yamaha DOHC 24 valve, V6 producing 220 hp and backed up by a five speed gearbox. The SHO delivered 143 mph/ 230 kph out of the box together with great gas mileage.  This example is fairly close to clean "survivor" condition, It has approximately $10,000 in performance upgrades including urethane suspension components, Koni shocks, stainless header and exhaust, and the Wilwood "SHOstopper" brake conversion.
Included with the car are most of the original parts, receipts and spares, including extra Wilwood brake calipers, extra SHO body parts, Ford factory manual and more.  The front engine seal leaks a bit but a new seal and a new timing belt are included.
The current owner has had this local BC car for 20 years. It has 185,000 miles and although it has been off the road for a few years, it starts and runs very well. It would likely qualify for BC Collector plates with some TLC. It is located in North Vancouver.
Update: If you aren't familiar with the back story of the SHO, watch this recent video (here) from our good friends at Hagerty. As you will see, the SHO is the ultimate 'sleeper'!
Price: $4,000 (And ask about a special deal for current VRCBC and SCCBC members.)
For further information, contact: John by phone at: (778) 229-7296 or by email at: jmelliott@suncor.com
————————————————————————————————————————————–
For Sale: Classic Headlight Stone Guards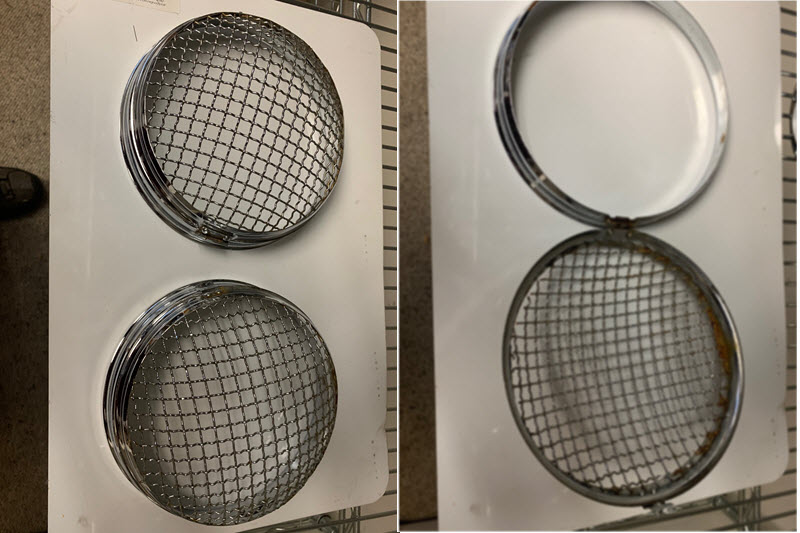 Updated: May 3, 2021
These 7 inch headlight stone guards will give your car that classic Vintage look. Several pairs are available.
Price: $75.00 (and down) a pair.
For further information, call Ian at: (778) 988-6815.
————————————————————————————————————————————–
For Sale: Pair of Bosch Headlights
This pair of used Bosch 7 inch H4 headlight units come with good bulbs.
Price: $95.00
For further information, call Ian at: (778) 988-6815.
————————————————————————————————————————————–
For Sale: BC Historic Motor Races Commemorative Shirts
Updated: January 2, 2021 
We still have a few of our high quality BCHMR commemorative shirts available at a very attractive price. The white Under Armour brand ones are undated. They tend to fit larger, so those labelled Small actually fit Medium, and those labelled Medium are actually Large. The blue ones are from the 2019 BCHMR and we some in each of the sizes: Small, Medium, Large, X Large and 2X Large.
Price: $20 each, with shipment extra if applicable.
For further information or to place an order, call Ian at (778) 988-6815.
————————————————————————————————————————————–
For Sale: Alfa Romeo Wheels
Posted: November 26, 2020
These four rims from a 1985 Alfa Romeo are in excellent condition (although a little dirty right now!). They are size 15 x 7 with a 5 x 98 bolt pattern. Open to reasonable offers.
For further information, contact Mike by email at: olddatsunracer@gmail.com
————————————————————————————————————————————–
For Sale: Datsun 240Z Engine
Updated: May 14, 2021
This Datsun L24 engine has been fully rebuilt and features polished intake and exhaust manifolds, and a set of downdraft Weber carburetors.
Asking $4,000 OBO. The engine is located on Vancouver Island.
For further information, contact Garnet by email at: garnet@slipangleracing.com or by phone at: (778) 967-2880 (Text is preferred.)
————————————————————————————————————————————–
For Sale: Lotus Books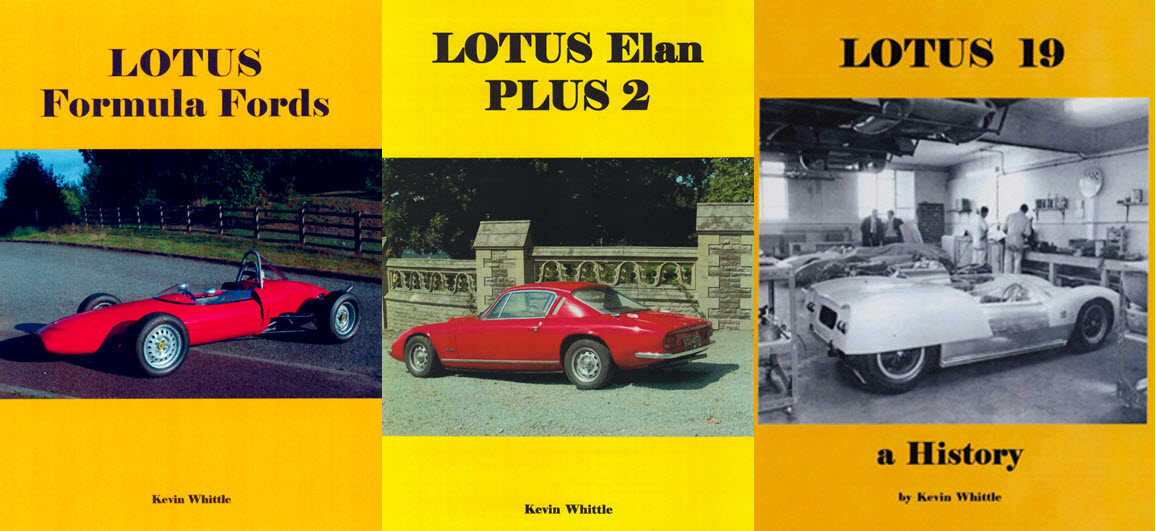 Updated: May 3, 2021
These three books are just some of the publications about Lotus written by Kevin Whittle of England.
Kevin's lifelong passion for Lotus cars has lead to the ownership (and usually the restoration) of a whole cross section of famous models including: +2 Elans, S1, S2 and TC Europas, Mk1 Lotus Cortina, Lotus XI, Lotus 18 and 22 Formula Juniors, Lotus 19 Buick, Lotus 23B, and 35-TC, L-51A and 61 Formula Fords. He has raced his Lotus 35-TC in the UK and Italy, and hill climbed his Lotus XI Climax, Lotus 46 and Lotus 19 Buick.
Kevin's books are very thorough as can be seen by downloading the Table of Contents (in PDF) of two of them (Lotus Elan and Lotus 19) plus a review of the Formula Ford book (here). Check his web site (here) and his Facebook page (here) for a full listing of his excellent publications and information on how to order them.
————————————————————————————————————————————–
For Sale: Triumph Differential Gear Set
Updated: May 3, 2021
'Make your Triumph really go!'
A set of brand new 4:11 gears for a Triumph GT6 or Spitfire for sale.  These currently sell for about 380 Pounds Sterling.
Updated Asking $175 obo.
For more information, contact Phil by phone at: (604) 576-2876 or by email at: phil@symmetricmachining.ca
————————————————————————————————————————————–