[caption id="attachment_14102" align="aligncenter" width="450"]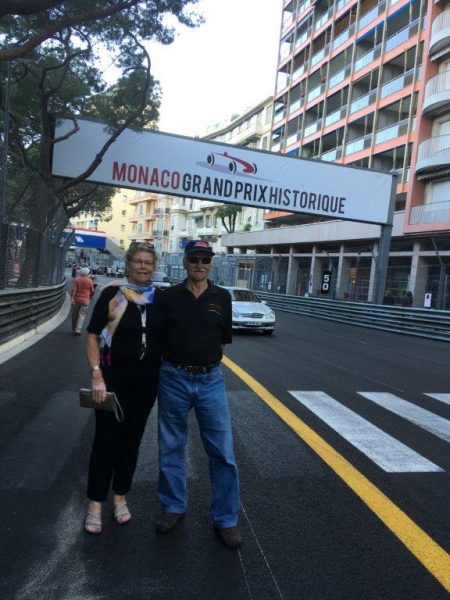 Two of our tireless international correspondents, Ann Peters and Roger Salomon, prepare for another arduous assignment; this time in the wild streets of Monaco.[/caption]
Posted: July 23, 2018
The VRCBC has always had a dedicated group of photo-journalists who never stop globe-trotting in order to provide us with the latest news from the world of Vintage motorsport.
Our most recent report has just been submitted by Ann Peters and Roger Salomon, who generously volunteered to attend both the Monaco Grand Prix Historique and the Villa d'Este 2018, so that the other VRCBC members wouldn't have to!
Thanks Ann and Roger; we are looking forward to your next assignment. [caption id="attachment_14107" align="aligncenter" width="450"]

VRCBC correspondents always travel in style! This is the view from Ann and Roger's villa with one of their yachts at the dock in the background ........ or maybe not! 😉[/caption] Even motoring correspondents have to include a few 'touristy' photos.