Archive for the 'Non-VRCBC News & Events' Category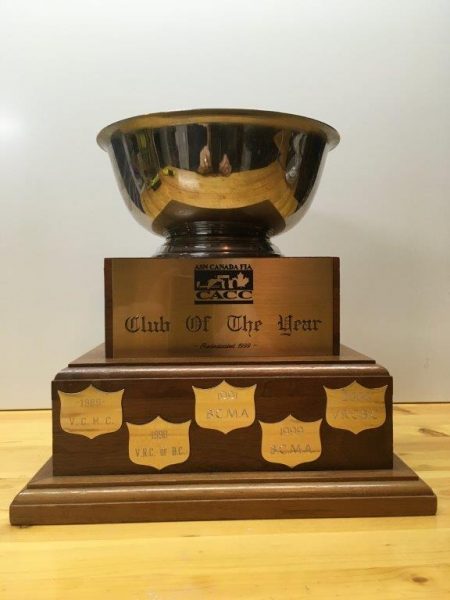 Posted: November 22, 2017
The VRCBC was awarded the Confederation of Autosport Car Clubs (CACC) Club of the Year Award for 2017 at their Fall General Meeting on November 19th. Our Club was particularly recognized for the success of this year's BC Historic Motor Races. Thank you to the CACC!
Posted: November 4, 2017
The VRCBC's very own 'hombre', Karlo Flores has returned from the 2017 edition of La Carrera Panamericana with a class win and a sixteenth overall finish. In 2016, Karlo and his co-driver Juan Carlo Salgado were second in class by only four minutes (story here).
This year, they found a five minute advantage during the seven days, which was just enough because the second place car was only one minute behind them! The final results are available here.
The team's video (here) provides an excellent idea of what an enjoyable event this is. Congratulations Karlo!
Posted: August 25, 2017
Local racing 'legend' (ahem) Keith Robinson carried the VRCBC's flag (well, our decals) into battle during the 50th anniversary of Formula Ford races at the Indianapolis Speedway in June. These Formula Ford races were part of the SVRA's big Open Wheel World Challenge event.