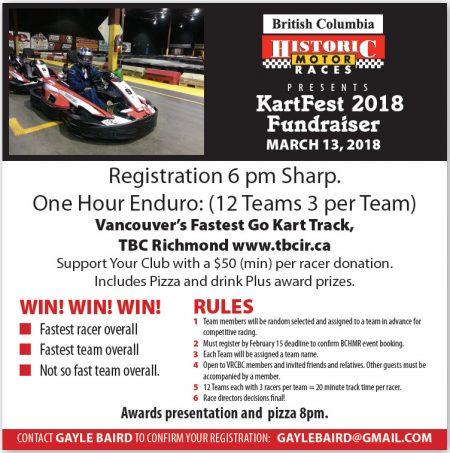 Posted: January 22, 2018
The VRCBC will be kicking off the 2018 racing season with another of our very popular KartFests. This year we are back running the quick, gas-powered Sodi RT8 karts at TBC Indoor Kart Racing in Richmond.
There is room for twelve teams of three – 36 racers in total. Registration closes on February 15th so don't hesitate; get your entries in soon.
You can also download the above notice as a PDF here. See you at the track!