05 May

BC Historic Motor Races Cancelled!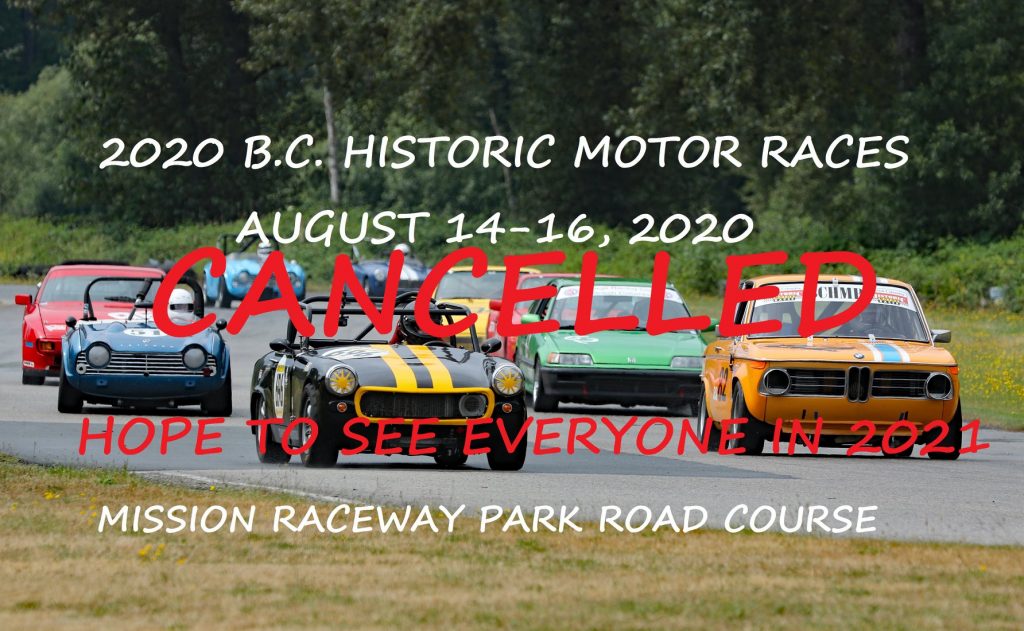 Posted: May 5, 2020
It is with regret that due to the impact of the COVID-19 pandemic, the Club executive and the BCHMR Chairman have decided that there is no alternative but to cancel the BCHMR for 2020.  There are still far too many uncertainties and risks for the VRCBC to be able to make the early financial and other commitments that are required to organize this event. We are now putting all of our efforts and  concentration into the organizing of the 2021 BCHMR.
All of the VRCBC members would like to sincerely thank all of you who have loyally supported our event in the past and we look forward to being able to host you again in the very near future.
If the situation should improve enough later in the summer, it may (just) be possible to schedule a small scale event of some sort on those dates. We will keep you informed.