06 Oct

Latest Vantage published!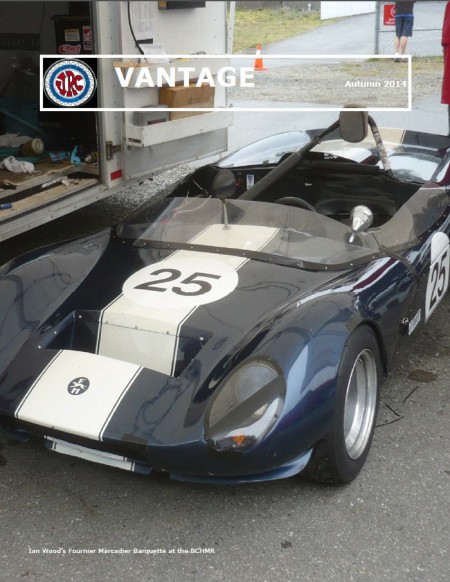 Posted: October 6, 2014
Editor in Chief Tom Johnston has just released the Autumn 2014 edition of Vantage – the VRCBC Newsletter. In this issue, President Tedd McHenry reviews the Club's progress this year. Mike Tate then reminisces on 'his life with beautiful models'! (Don't jump to conclusions!) Robin Fairservice tells the story of the legendary one-off, mid-engined Jaguar XJ13. Tom Johnston reports on this year's road racing inductees to the Greater Vancouver Motorsport Pioneers Society and there are some photo highlights from the BCHMR and other venues.
You can find this edition – and all of the previous Vantages – under the About VRCBC menu, or just download it directly by clicking here.