Updated: February 8, 2016
You snooze, you have to stay in the Paddock!
The SCCBC has closed the registration for their first (of two) Driver Training Program of 2016; the spaces have all been taken already. The classroom session will be on Sunday, March 13 with the on-track sessions at Mission Raceway Road Course over the March 19-20 weekend.
This SCCBC Program is generally acknowledged to be one of the best values available anywhere. It is a great opportunity to find out what it is like to drive smoothly and quickly on a real race track. And if you should decide to go road racing – whether Vintage or otherwise – this is the best and most cost-effective way to get on the first step of that ladder.
Your next – and final – chance for 2016 will be the program scheduled for mid-June. Go to the Driver Training page on the SCCBC web site (here) for more information and watch for the online registration to open.
See you at the track!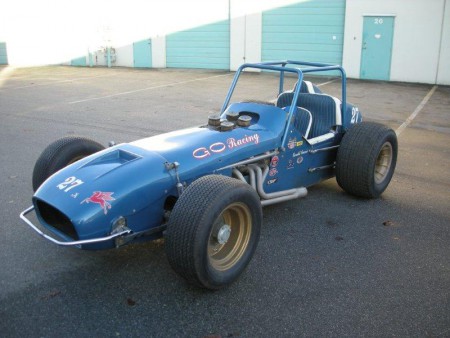 Updated: January 10, 2016
This classic Sixties – era offset roadster wouldn't be eligible for the 2016 VRCBC REVS points chase but since the majority of the corners at Mission are left-handers, it would be a real blast to race there …. most of the time!
Update: If you were thinking of installing a classic Ford Kent Crossflow – with Webers – in it, see the latest item in the For Sale section.
Check them both out in the Classifieds section (here).
Updated: January 4, 2016
It's that time of the year again; time to renew your VRCBC membership. Just go to the Membership page (here) and follow the instructions. The Club is pleased to announce that a new fourth option has just been added. (That's the same as the number of cylinders in Tom Sproule's all-conquering Formula Vee!)
This new option is through MotorSportReg.com. If you already have a personal account on MSReg.com, just go directly to the VRCBC 2016 Membership page (here); it will only take a couple of minutes. This will likely be the most convenient method for active racers and many have already taken advantage of it. Setting up your own MSReg.com account is straightforward if you want to do that even of you are not a racer.
The other three options are still available of course. Renew now; the New Year is here!
Posted: November 27, 2015
The VRCBC held its always-popular Annual Gala & Banquet on Saturday, November 21st at the Delta Town & Country Inn. A good time was had by all. Gerry Frechette's photos of some of the award recipients are shown below; thanks very much Gerry.
Planning for next season's racing – and other fun stuff – has already started!
Updated: January 25, 2016
Get your pencils out and start marking your calendar for next year! The SCCBC has announced their 2016 race schedule for Mission:
SCCBC Driver Training #1: March 19/20
CACC Race Weekend #1: April 15/16/17 – Friday is a Practice Day – VRCBC REVS races on Sunday
CACC Race Weekend #2: April 30 / May 1 – VRCBC REVS races on Sunday
CACC Race Weekend #3: June 11/12 – VRCBC REVS races on Sunday
SCCBC Driver Training #2: June 25/26
ICSCC ('Conference') Race Weekend: July 8/9/10 – Friday is a Practice Day – no Vintage races
CACC Race Weekend #4: August 6/7 – VRCBC REVS races on Sunday
British Columbia Historic Motor Races ('BCHMR'): August 19/20/21 – Friday is a Practice Day
CACC Race Weekend #5: September 10/11 – VRCBC REVS races on Sunday
CACC Race Weekend #6: October 8/9 – VRCBC REVS races on Sunday
The SCCBC has added one more CACC – sanctioned race weekend this year. Therefore there will be a total of seven Vintage racing opportunities in 2016 – the BCHMR weekend plus six 'REVS Sundays'!