Posted: March 16, 2018
Our local motorsport sanctioning body, the CACC has secured very high profile space at the Vancouver International Auto Show for its member clubs and other BC motorsport groups to display their cars, clubs and events. The show will he held at the Vancouver Convention Centre at Canada Place.
The CACC's objective is to showcase all facets of our sport in BC, including Slalom, Hill Climb, Time Attack, Ice Race, Road Race and (our own favourite of course!) Vintage. This year's very big display will include many specially selected (including four Vintage) competition cars, video footage, club schedules and brochures, and other promotional material.
A special focus this year will be to show visitors how they can be involved in all of the action and have a lot of fun, without having to actually race a car. They can volunteer and be trained for flagging, communications, timing and scoring, and many other key positions.
Make sure to stop at the CACC display and say hello; and bring all of your family and friends too!
Show Hours 
Wednesday, March 28th – Noon to 9:30 PM
Thursday, March 29th – 10:00 AM to 9:30 PM
Friday, March 30th – 10:00 AM to 9:30 PM
Saturday, March 31st – 10:00 AM to 9:30 PM
Sunday, April 1st – 10:00 AM to 6:00 PM
Posted: March 15, 2018
The VRCBC kicked off the 2018 racing season with another of our very popular KartFests. This year were back running the quick, gas-powered Sodi RT8 karts at TBC Indoor Kart Racing in Richmond. We had a full grid of 12 karts and 36 drivers.
The electronic timing and scoring system had some last minute hiccups so, in true Vintage racing tradition, the twelve teams quickly resorted to 'old school' manual methods and 'all was good'.
Al Harvey models his KartFest Fastest Driver award for envious fan Roger van der Marel (L) and Event Chairman Ian Wood (R). – Jeremy Stewart photo
Event Chairman Ian Wood presents the 'Not Quite As Fast As Any Other Team' Award to (L to R), an overjoyed Roger Salomon, a pleased Rob Currie and a sombre John Elliott. – Jeremy Stewart photo
It was a fun evening for VRCBC members and their many guests. Planning is already underway for the season opening KartFest 2019 scheduled for next March.
Next up is the first 'real' race event at Mission Raceway Park Road Course on the April 21-22 weekend. See you there!
Updated: January 25, 2018
The VRCBC is very pleased to announce that the expected dates for the 2018 British Columbia Historic Motor Races (BCHMR) will be the weekend of August 18th and 19th, 2018 at our home track, the Mission Raceway Park Road Course, Mission, BC. There will also be a Practice Day (open to all racing cars; not just Vintage) on Friday August 17th.
The BCHMR provides an action-packed weekend with plenty of racing for all classes of Open Wheel / Sports Racers and Closed Wheel racing cars at a very affordable entry fee. Check the BCHMR's own web site (here) for regular updates.
Update: Our first press release is now online on Inside Track Motorsport News (here). Watch for it in the magazine soon.
We wish everyone a great racing season and we look forward to seeing you in August.
And mark your calendars now!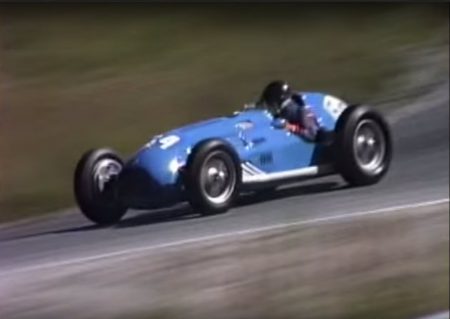 Updated: November 26, 2017
Many of those who attended the VRCBC's special 'Westwood Mural Unveiling' meeting at Mark's Auto Body in Port Coquitlam or our Annual Banquets have asked about one of the DVD's we have shown.
This was 'The Last Race', a DVD produced by Hans Sipma about the very last Vintage race event, 'The Tenth Annual Historics Weekend', held at Westwood over an early July weekend in 1990.
Update: Hans has now posted his video on YouTube. You can find it here. Thank you Hans!
The entry list of almost 100 cars that is included with the DVD contains many familiar names, quite a few of whom are still Vintage racing today. And you will recognize a lot of the faces too (although they are considerably younger!) when you watch it.
The DVD captures a lot of the activity and fun in the Paddock as well as having some great video of the on-track action, which features everything from classic Morgans to 'Vettes and XKE's, and from Formula Vees and Fords, to the beautiful 1948 Talbot Lago Grand Prix car, captured by Kane Rogers in his cover illustration.
Click here to download Hans' info sheet for his DVD.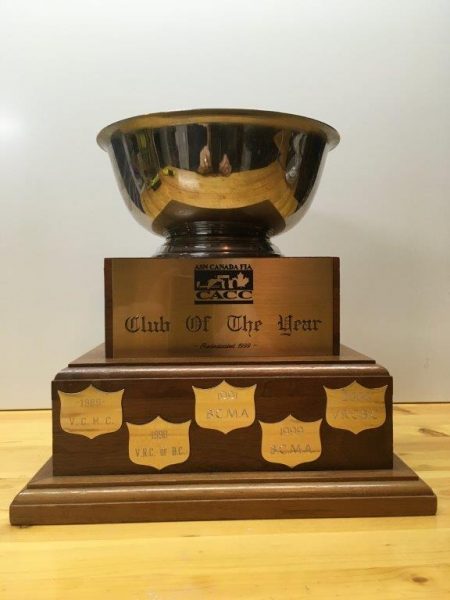 Posted: November 22, 2017
The VRCBC was awarded the Confederation of Autosport Car Clubs (CACC) Club of the Year Award for 2017 at their Fall General Meeting on November 19th. Our Club was particularly recognized for the success of this year's BC Historic Motor Races. Thank you to the CACC!